(Bay Area News Group) The California Highway Patrol continues to investigate a collision involving former pro soccer player Lenny Spector in San Lorenzo on Monday. Spector, who played for the San Jose Clash, suffered minor injuries in a car accident
A recently widowed Jewish American man leaves his now haunted California home and journeys to Israel for the first time, searching for a way to make sense of living without his beloved wife, and to somehow move forward.
On the road, he encounters other lost souls – peace seekers and strivers, false prophets and would-be healers, and at least one femme fatale - on their own promised land odysseys.
"I fled to the edge of the Mighty Sea of Sorrow, Pursued by the riders Of a cruel and dark regime ... wounded in every atom ... I was alone ... But the waters parted..."
(Leonard Cohen)
Glioblastoma is an aggressive type of cancer that can occur in the brain or spinal cord. Glioblastoma can be very difficult to treat and a cure is often not possible.
(Mayo Clinic)
"Energy cannot be created or destroyed, it can only be changed from one form to another."
(Albert Einstein)
"The past is the one thing we are not prisoners of. We can do with the past exactly what we wish. What we can't do is to change its consequences."
(John Berger)
"To lose someone you love is to alter your life forever...The pain stops, there are new people, but the gap never closes...This hole in your heart is the shape of the one you lost - no one else can fit it."
(Jeanette Winterson)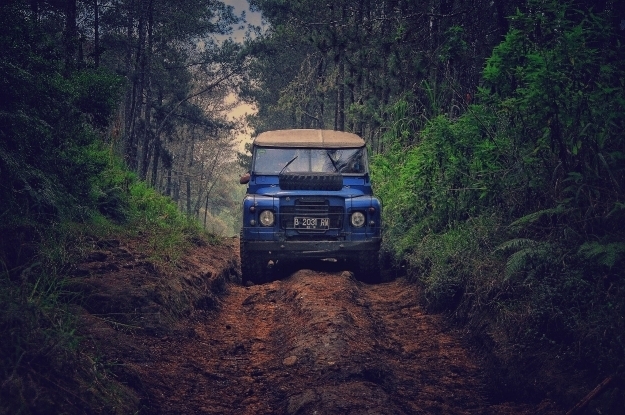 Astonished Lives Synopsis
Alternating between the past in Northern California and the present in Israel, ASTONISHED LIVES follows the journey of a recently widowed Jewish American man in his late 40's. Still mourning his beloved wife Madeleine, who succumbed to brain cancer, Lenny travels to Israel for the first time.
Struggling to find a way to cope with the loss of his mate of twenty years, Lenny battles insomnia and grief, and self-medicates with anti-depressants. After a while, he hits the road, traveling between Tel Aviv/Jaffa and Jerusalem, as well as to Safed, Ramallah, and Jericho.
Along his improvised route, he has memorable encounters with an aged Holocaust survivor who lives on a kibbutz, a seductive French woman who may be suffering from 'The Jerusalem Syndrome', and a synagogue member who presses Lenny into service for what turns out to be an unorthodox event.
Then, back in Tel Aviv/Jaffa, Lenny runs into someone truly alluring. Zhara is a feisty thirty-something Israeli-Palestinian cabaret singer. She and Lenny fall into an enchanted and charged affair, which - despite some prejudice they endure as a couple - provides a romantic and sensual counterpoint to the dark memories of the end of Madeleine's life, which still haunt Lenny.
With one foot in the present and the other in the past, Lenny is living two lives, and that tension threatens to destroy his chances of enjoying a future.
Gradually, Lenny's escalating relationship with Zarah brings him closer to confronting his demons - although he has to survive a near fatal incident in Jericho and a painful reckoning on top of the mountainside at Masada before he is able to transcend the trauma of loss, begin to heal, and find some solace in a positive vision of moving ahead with his life.
Combining black humor and stark pathos, heartbreak and eros, ASTONISHED LIVES is a suspenseful character driven drama which offers engaging personalities, unusual situations and striking settings, and promises to be a provocative entertainment experience for audiences worldwide.
SHOOTING in 2020 * ENGLISH * 110 minutes * Color * Lead Casting in progress - TBA.
Screenplay by Director Jon Michaelson
Executive Producer Robbie Michaelson
"The screenplay overall is really great. I love the story, and Lenny's journey, and the flashbacks to Maddie, and her journey. Lots of great stuff about Israel, and all the issues there, and how they get mixed up in Lenny's journey. Great characters along the way. Great writing. Great atmosphere as well - the heat, the water, the soldiers. And northern California – paradise. It's going to be a gorgeous film." Lee MacDougall (author of the hit play "High Life" and of its produced feature film script)
"What surprised me was how successfully you've managed a story that says goodbye and hello at the same time. The Maddie/Lenny relationship is the backbone of the narrative. It is complex and engaging in its parts, yet simple enough and straight forward enough to hold the film together. Death is present, but so, too, is the possibility of renewal. Your active balancing of grief and new possibilities is really quite an achievement. And the dialogue is good. Straightforward, character based, in context. Lenny is a great role for the right person.

So you have a challenging and workable dramatic structure, a fluid and unpredictable scene structure, two strong leads (Lenny and Maddie) the possibility of a visually engaged and interesting film and My God, Zahra ! who's talented, unpredictable, strong, and willing to follow her heart. "

Michael Springate, Author, Director, Producer, Commercial Drive Productions, Vancouver, B.C.